Glass inspection & repair
Services
Overview
Our services guarantee for complete glass lining inspection and repair, to ensure that your reactor is in proper working condition, for safe and efficient performance.
All Pfaudler equipment is recorded in a database of drawings and construction plans, available for their entire lifecycle. In this way, we can guarantee to provide qualified technical support, even for older technologies.
Pfaudler technicians, constantly trained and certified, are always available both for glass integrity inspections and emergencies 24/7 to support your operation. They can perform their service directly on-site or in our nearest facility.
This makes Pfaudler Service the most reliable ally to keep your valuable equipment running like the first day.
Glass Thickness Measurement and Recording
Thickness measurements taken on a regular basis allow the corrosion rate of a glass part to be monitored, enabling time-to-failure to be predicted and, therefore, allowing planned change-outs to be performed.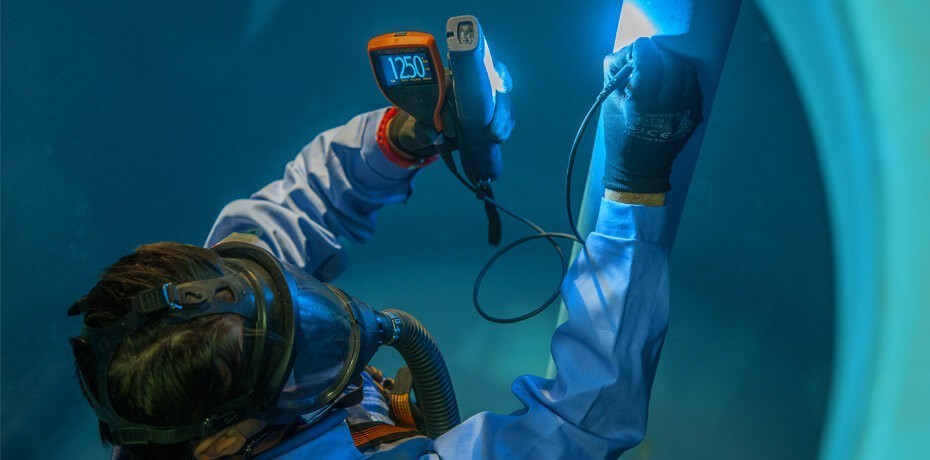 Glass Integrity Inspections
These ensure that there are no areas of the glass where the product can come into contact with the underlying steel substrate, since this can cause corrosion of the steel substrate and impede safe working conditions
High Voltage Spark Testing
We use the latest generation of high voltage spark testers which can be used repeatedly on glass without causing damage, unlike older types of spark testers.
Conductivity Testing
This allows the integrity of the glass lining to be measured without the need for a confined space entry.
On-site repair
Expert welders, specifically certified according to national & international standards and codes (EN ISO, ASME, and AWS), provide repair work on site at the client's premises.