Engineering & Design
Systems
Overview
Whether your project is an upgrade to an existing facility or a completely new process installation, our teams provide single source responsibility and manage your project from conception through design and installation. GMM Pfaudler's engineering services cover all stages of a project, including: Evaluation, Pilot Testing, Troubleshooting, Simulation, Optimization, Plant Design, Project Engineering, Project Management, Installation, and Commissioning. The engineers and designers at GMM Pfaudler develop the most cost-effective solutions with optimized performance for your specific application, and our technicians will work with you at your facility to ensure proper installation, commissioning, operation, and maintenance.
Pilot Testing & Scale-Up
Pilot testing is a critical design tool that ours process engineers use to collect data to scale-up and design equipment and systems for the challenging processes of clients. GMM Pfaudler has process test facilities located in the United States (Rochester - NY), Europe (Waghäusel – Germany), and Asia (Karamsad - India). The facilities support its evaporation, distillation, separation, filtration, and drying technologies for PFAUDLER, NORMAG, and MAVAG brands.
Project Management
Our highly skilled and experienced project managers work with your team to achieve the successful project outcome of a properly designed system with optimal, reliable performance, completed on schedule and on budget.
Process & project engineering
Our Group's process and project engineers have extensive experience in a broad range of chemical processes which provides great value to clients for any project from process improvements and new technologies to the design of completely new process systems. Our process engineers review your application and apply sound engineering practices to design and select the best process solution for your application. They have experience and expertise with all chemical unit operations including reaction, mixing, heat transfer, crystallization, fluid flow, distillation, mass transfer, evaporation, filtration, drying, emissions control, scrubbing, absorption, vacuum systems, handling solids, and others.
The project engineers have been designing core process equipment, such as reactors, mixers, evaporators, columns, filters, and dryers for over a century. Since the 1950s, Pfaudler has designed complete process systems around these core pieces of equipment.
Instrumentation & Controls
Our chemical process systems include all the process instruments required to ensure proper and efficient operation, while also ensuring safety to protect personnel, property, and the environment. Pfaudler provides rugged instruments and control systems for any application.
Pfaudler has its own brand of process instruments designed for use in its glass-lined and high-alloy equipment in corrosive applications.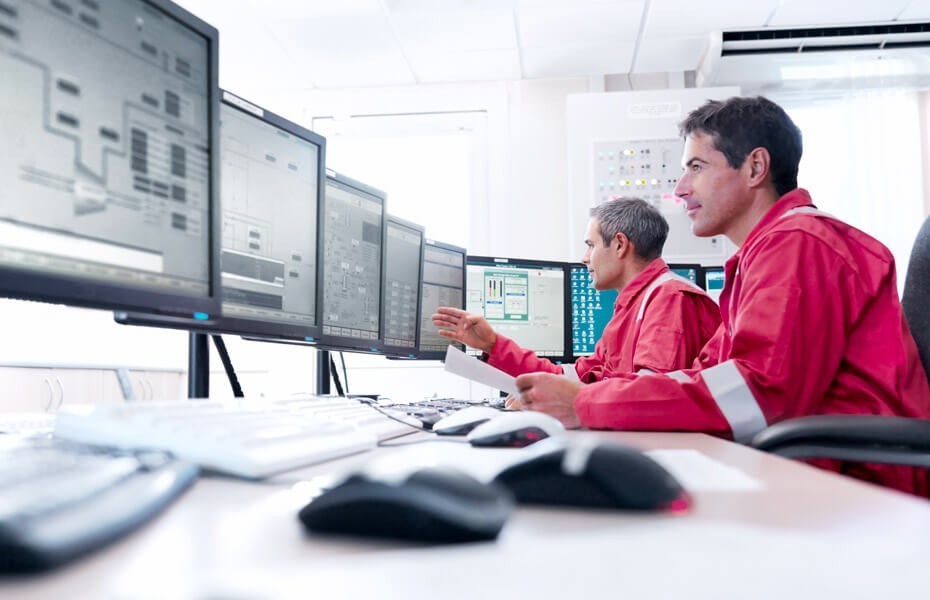 3D System Layout / Design
GMM Pfaudler completes all system layouts utilizing 3D CAD software and share 3D models with clients, using free CAD software (available for any PC) to view and analyze the layout in 3D. This allows us to collaborate with clients in designing an optimal system layout that is proper for their process, ergonomic when operating, and provides for ease of maintenance.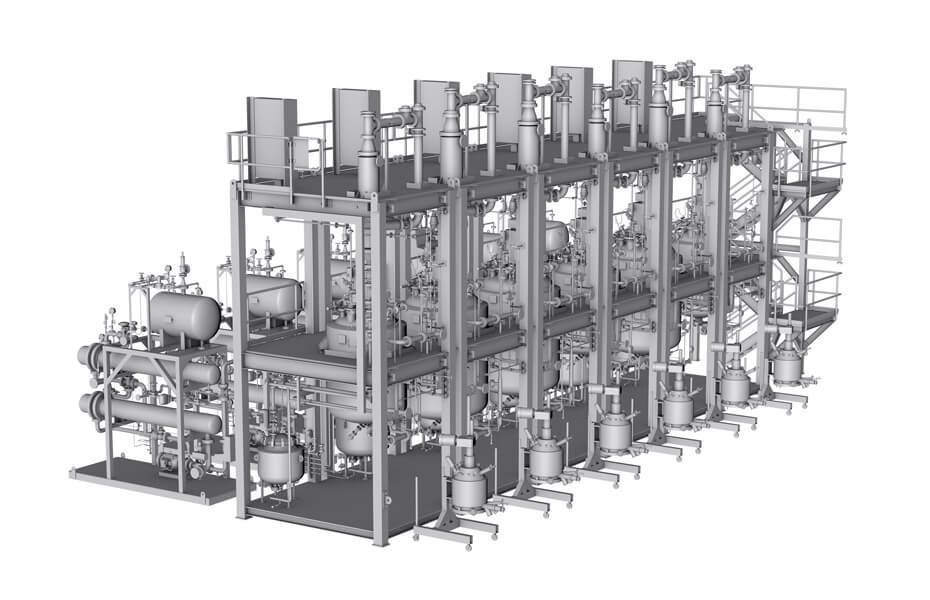 Installation Commissioning & Supervision
GMM Pfaudler's service technicians and engineers work with you to properly install new plant equipment and complete systems. To get your system set up and performing to specifications, our process and control engineers will work with you to commission your process system and optimize its performance.