Instrumentation & Controls
Systems
Overview
Proper instruments and controls provide for efficient process system performance while also ensuring safe operation for the protection of personnel, property, and the environment. The Pfaudler brand instrumentation is designed for corrosive applications. Pfaudler Engineered Systems designs complete process systems, including proper instrumentation and control systems, for any type of application.
Instruments
As a world leader in process system solutions, Pfaudler provides complete process systems for reaction, evaporation, distillation, filtration, and drying. These chemical process systems include all of the process instruments required for a proper, efficient, and safe start-up, operation, and shutdown of your process, including all PID control loops, as well as process and safety interlocks. Pfaudler provides a control logic definition and all other necessary instrument documentation required by its clients, or their local control integrators, in order to program their existing central plant control system.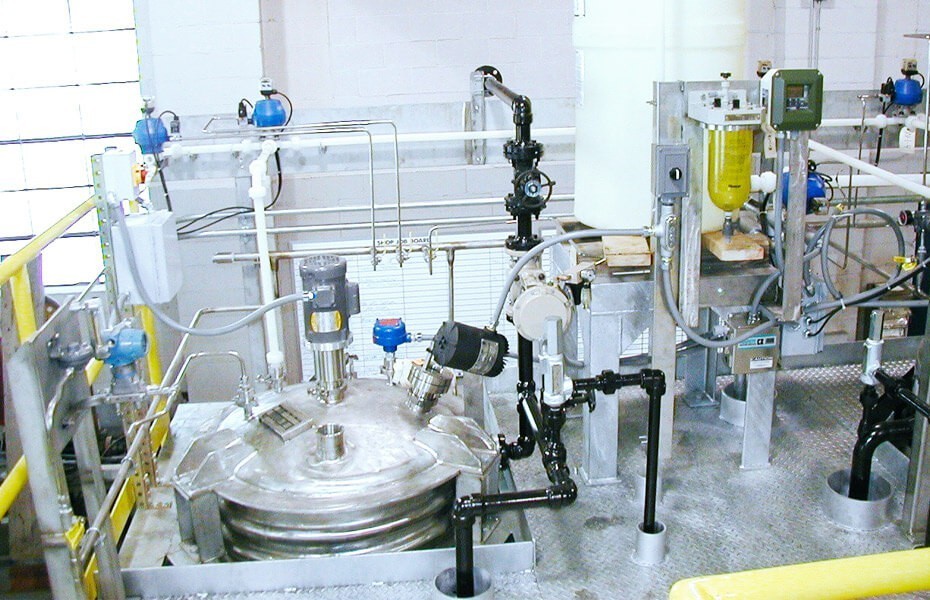 Glass-Lined instruments for corrosive applications
Glass-Lined steel (Glasteel®) is the material of choice in corrosive applications, and Pfaudler leads the way with Glass-Lined temperature sensors and pH sensors. Pfaudler also offers other corrosion resistant instruments, such as actuated valves, level transmitters and switches, and conductivity probes.
Controls
For clients without existing central plant control systems, Pfaudler provides a complete control system consisting of a programmable logic controller (PLC) and human machine interface (HMI) to fully automate the process system. Pfaudler programs the PLC for the process and also programs the HMI with all the required operating screens, setpoint screens, alarm screens, historical trending, and data collection. The PLC's are mounted with all associated hardware and wiring in control panels that can be mounted on the process module or shipped loose for field installation.
The HMI is provided as either a panel-mounted or desktop PC station. In combination with the PLC/HMI system above, Pfaudler can also integrate a supervisory control and data acquisition system (SCADA). All control systems are fully factory-acceptance tested, and a Pfaudler controls engineer is on site for assistance during commissioning.