The Pfaudler Group announces the acquisition of Normag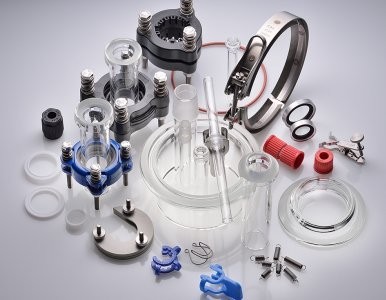 22 September 2017
The Pfaudler Group announces the acquisition of Normag
GMM Pfaudler Group ("Pfaudler", www.pfaudler.com) has, effective 22 September 2017, completed the acquisition of NORMAG Labor- und Prozesstechnik GmbH ("Normag"; www.normag-glas.de).
Normag is a high quality supplier of glassware for the chemical and pharmaceutical industries and, like Pfaudler, Normag plans, designs and manufactures turnkey plants for the same industries, from the laboratory to the production scale.
Normag currently employs about 60 people in the sites of Ilmenau (where glass is blown) and Hofheim, in Germany.
"In a challenging market environment we need to further develop our strengths and know how", says Thomas Kehl, Group CEO. "Our growth strategy via Platforms is enabling us to apply strong focus on Customer requirements. The acquisition of Normag is widening our portfolio offering of Technologies and Systems, where process engineering know-how is a key part of it, and will benefit our Service and Aftermarket as well starting now with the process development".
Dr. Matthias Stumpf, Managing Director of Normag explains: "The acquisition of Normag Labor- und Prozesstechnik GmbH by Pfaudler represents an excellent opportunity for us to develop Normag further. Pfaudler has a unique sales and service network that will be used by Normag in the future for its customers. The range of products offered by both companies is ideally complementary. The Normag employees and I are delighted to be part of this partnership".
"Pfaudler provides chemical and pharmaceutical Customers with a single point of contact throughout the life-cycle of the installation, from design and delivery through to maintenance and service. The Group product portfolio, represented on the market by Pfaudler, Edlon, Montz, Mavag and GMM Pfaudler, is now enriched with Normag" comments Andrea Casera, Group Director, Marketing & Business Development.
The product portfolio of Normag includes individual components (in borosilicate glass 3.3 or other corrosion resistant materials), machinery and apparatuses (like evaporators, columns, condensers, filter, extractors and settlers) and process units (including reaction and mixing units, units for distillation, rectification, evaporation, filtration, stripping, absorption).
Process Units, including units for training or other teaching purposes, are typically pre-assembled in house ensuring all testing and quality assurance aspects takes place before the shipment at Customers' premises.
Normag and Pfaudler have many Customers in common to whom, today, they deliver different product or technologies.
As a result of the acquisition, Normag will have access to Pfaudler's global sales and service organizations in all continents. This will require some realignment between the two networks in common areas, which will take place in the next months.