Gas Induction Agitators
Mixion - Mixing Technology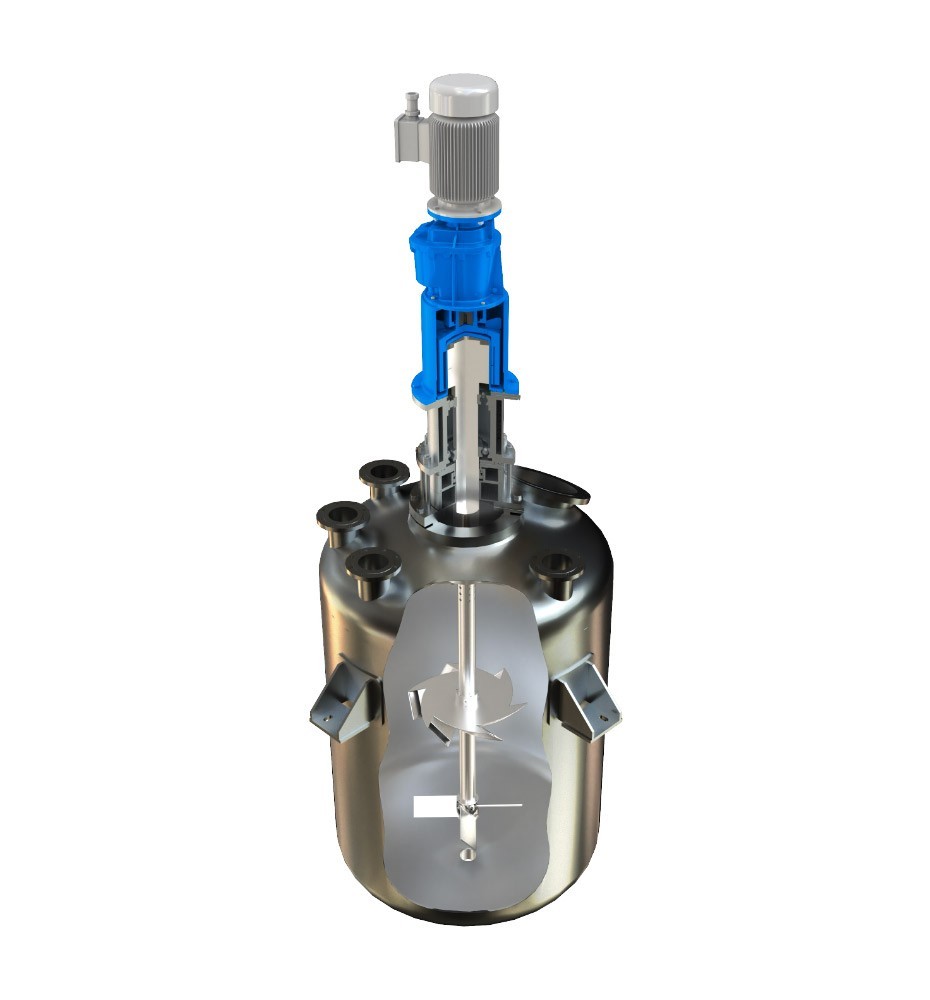 HIGH MASS TRANSFER DUE TO 3X HIGHER GAS HOLD-UP
Our Industrial gas induction turbine agitator is a result of exhaustive research by GMM Pfaudler & its academic affiliates from ICT Mumbai. By virtue of its unique geometry, HEGI can create almost three times higher gas hold up as compared to some of the traditional impeller systems at a given power input/m3. The well-dispersed gas and a higher hold up improve the mass transfer co-efficient improving your overall batch productivity.
Mixion hydrogenators are specially designed for the chemical process industries where effective gas-liquid contact is of prime importance to achieve optimum results. These gas-induction reactors are fitted with a patented* high-efficiency gas induction impeller (HEGI) which helps the induced gas to get well dispersed into the reaction bulk, enhancing the gas-liquid mass transfer rates.
*Patent Application No. 201821028388
Material of Construction: SS 316/316L | Duplex Steel | Special Alloy Steel
Applications: Alkylation | Ammonolysis | Chlorination | Carboxylation | Ethoxylation | Hydrogenation | Oxidation
| Motor Rating (kW) | Shaft Diameter (mm) | Operating Pressure |
| --- | --- | --- |
| 5 - 120 | 40-250 | Full Vacuum to 100 bar |
In the chemical process industries, several reactions involve the use of pure gas to accomplish desired chemical reactions. Thus, effective gas-liquid contact is of prime importance to achieve optimum results. Often in such processes, the conversion of gas is fairly poor, and a substantial amount of gas leaves the reaction bulk unreacted. The treatment of unreacted gas for reuse or for disposal is expensive in the capital and operating costs and even objectionable due to its toxic nature. In such cases, where it becomes desirable to recycle the unreacted gas back from the reactor vapor-space, a gas induction agitator is the most favorable solution.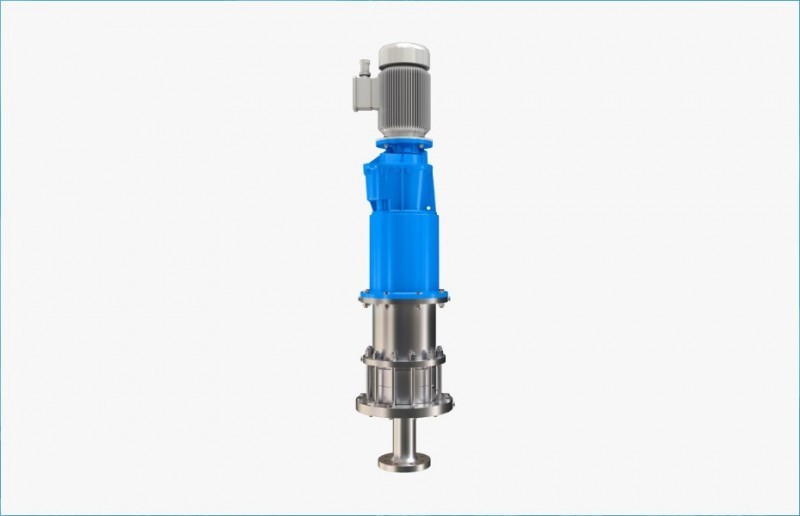 Multiple Impeller Systems
Several of these chemical processes are catalytic reactions and involve suspension of a catalyst such as Raney Nickel & Palladium. A uniform suspension of these catalysts is critical to optimum batch yield which is essentially what multiple impeller systems alongside HEGI effectively ensures.
A Complete Reactor Solution
Mixion can offer agitators with both solutions – double mechanical seal with suitable seal plan and a proprietary magnetic seal developed using technology from Mavag.
Features & Benefits of HEGI
Higher gas hold-up & mass transfer
Effective power per unit volume utilization with higher gas hold -up
Optimized power consumption
Uniform catalyst suspension
Our Expertise
Our expertise in engineering & manufacturing of critical pressure vessel combined with advanced gas induction & magnetic sealing technology meets all the needs of the chemical process industry. A team of well-trained mechanical engineers can propose an optimized solution for your pressure vessel specifications including the adequacy of heat removal capacity of your reactor as per your process needs.
We can offer reactors designed under various design codes such & accreditation like ASME, DIN, AD Markblatt, China Selo, Korean Certification, ASME U, ASME U2, CE & even ATEX.
Our material handling capabilities include welder qualification for various Alloy & low alloy steel grades such as SS 304/304L, 316/316L, SS 321, Duplex/Super Duplex, SS 316Ti, SS 904L, 254SMO, AL6XN, Hastelloy C276, C22, C2000, B2, B3 & Alloy 59, Monel 400, Inconel, Low Alloy Steel (SA 387 Grade 11), SA 516 GR 70, SA 537 CL 1 and Titanium Gr 2.